WWYW serves as the bridge between homeowners and manufacturers by providing cutting-edge information on the selection of healthy and sustainable materials and systems for the home.
WWYW product certification promotes products that minimize toxins and particulates related to unhealthy living environments. WWYW's rigorous, one-of-a-kind certification process enables consumers to easily locate trusted products to guide them toward healthier homes.
 Building Products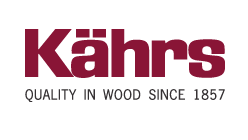 WWYW is proud to announce that it has selected Kährs wood flooring as the first flooring product to receive Wellness Within Your Walls product certification.
Kährs has been a leader in sustainable flooring since 1857. Its products are solvent-free and contain no hazardous chemicals. In 1984, Kährs was the first flooring manufacturer to implement an entirely solvent-free production process. In 2000, Kährs introduced the world's first glueless joint system, called Woodlock, which makes DIY installations easy. With a patented parquet technology, the company's multi-layered, cross-ply system counteracts the natural movement of the timber. By varying the direction of the fibers throughout the various layers, the floor is less affected by changes in humidity and is more stable and long-lasting. Today, Kährs is the premier leader in engineered hardwood flooring throughout the world.
---
Think your product measures up?  Reach out.