Healthy Home | Take ControlTM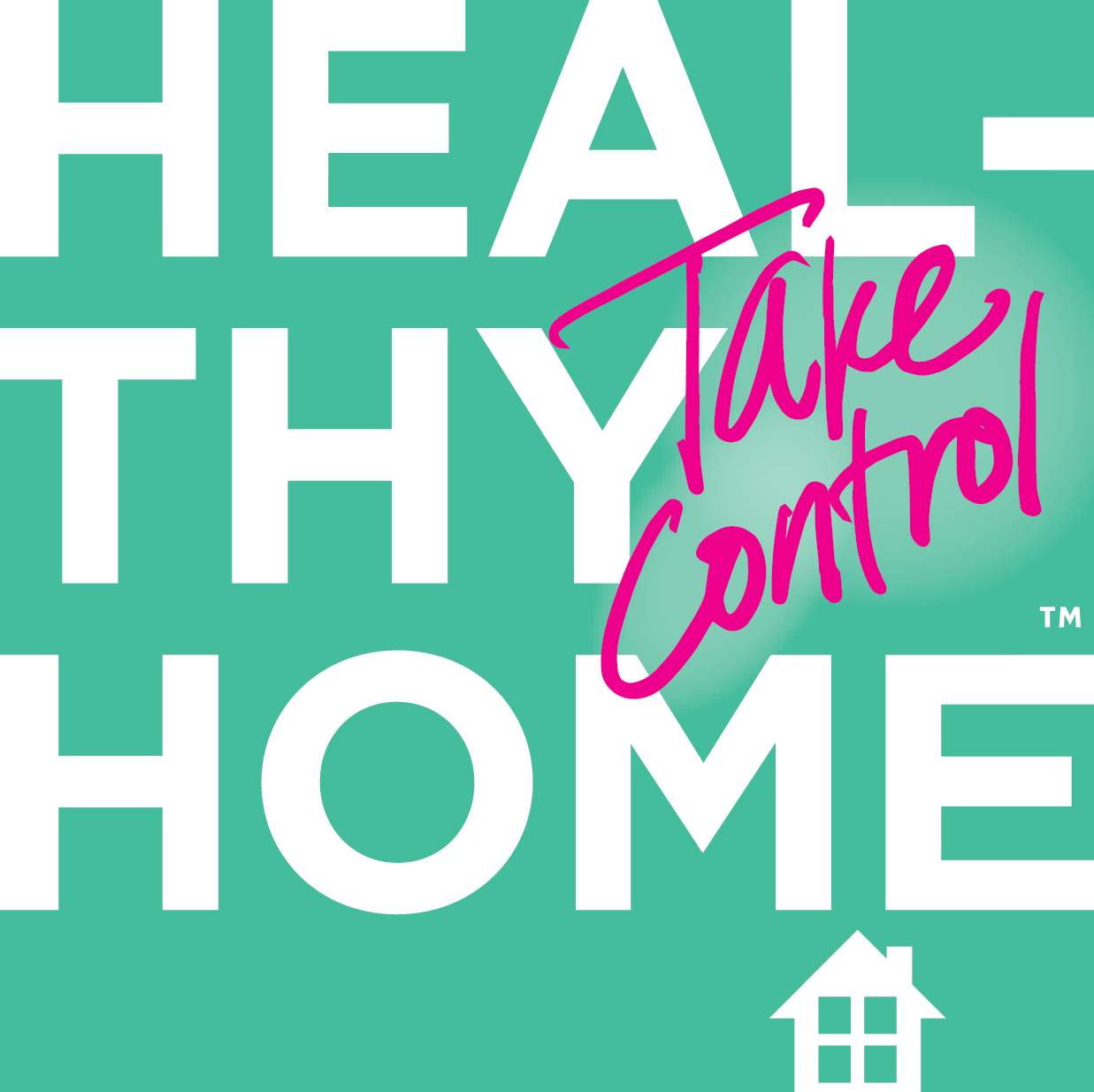 Join Jillian and Marla as they help listeners understand how taking a holistic approach to designing a healthy home provides you and your family real results. Each segment focuses on a specific step from the Wellness Within Your Walls® Healthy Living System™. Listen to candid interviews with health and wellness experts that give advice on how to take control of the process of creating healthier homes.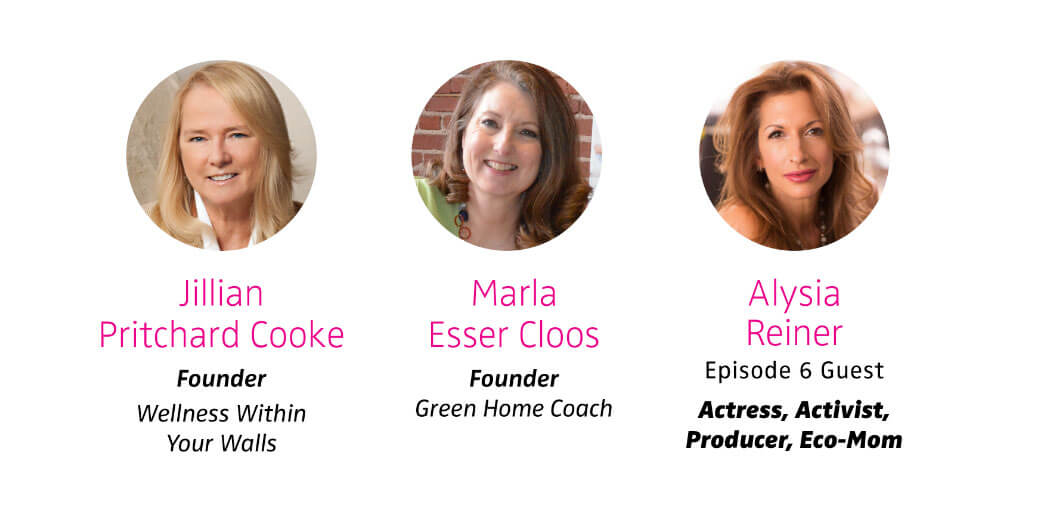 In this episode, Jillian and Marla have a conversation with Alysia Reiner, actress, producer, activist, and eco-mom, about the importance of minimizing the presence of chemicals in living spaces. Alysia is passionate about creating a clean environment, not only for the planet but for our homes, as well. Alysia shares ways that she has created an eco-friendly environment in her home with reduced toxins. She supports positive change instead of negative change. From water purification to air filtration, this episode has it all!
EPISODE SPONSOR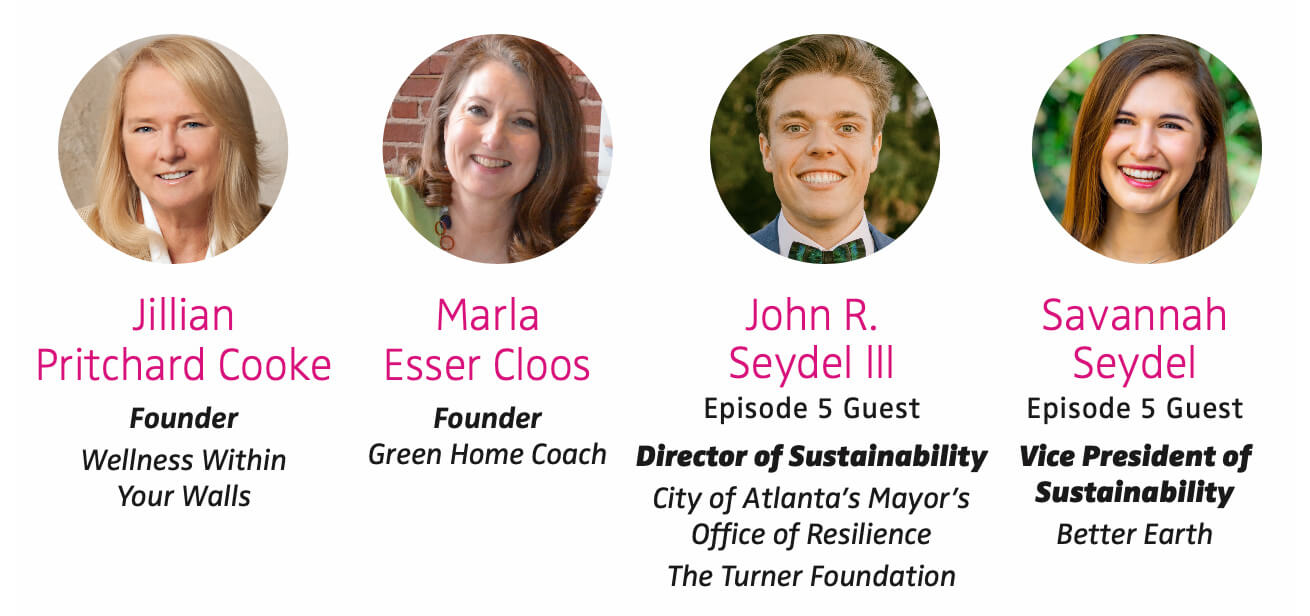 Today's guests, Savannah and John R. Seydel, are newlyweds with a passion for sustainable living. In this interview, Savannah and John R. share ways that they are prioritizing sustainability in their home, life, and at work. They discuss how they have been able to give back to the community by making ethical choices for their wedding, home, and careers. They, also, include great tips for taking action at home, with as little effort as staying in bed.
Tune in to this episode to learn more about the amazing things Savannah and John R. are doing, as well as their mission to empower others and the inclusive opportunities available to you.
EPISODE SPONSOR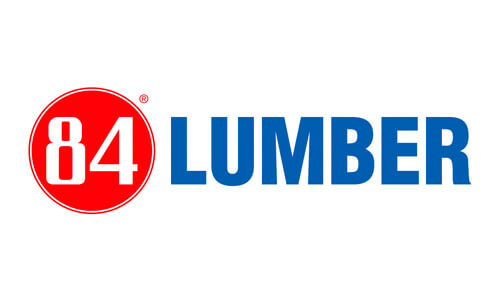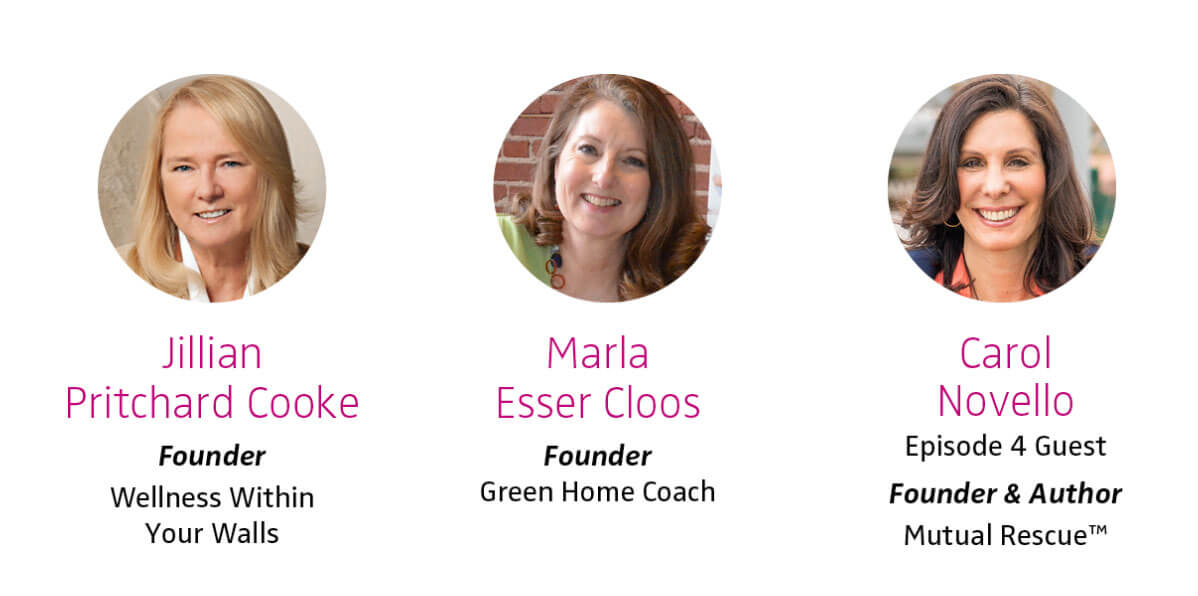 Whoever said diamonds are a girl's best friend never had a dog. Today's guest, Carol Novello, has worked in the animal welfare sector for 10 years and has started a multitude of programs to help get animals fostered, cared for, and into a loving home. Carol shares what inspired her to start working with animals, as well as the many benefits a furry friend can have on your home, health, and mental wellness.
Join Marla and Jillian in this encouraging episode honoring our furry friends to learn more about Mutual Rescue™ and how adopting a homeless animal can save you, too.
EPISODE SPONSOR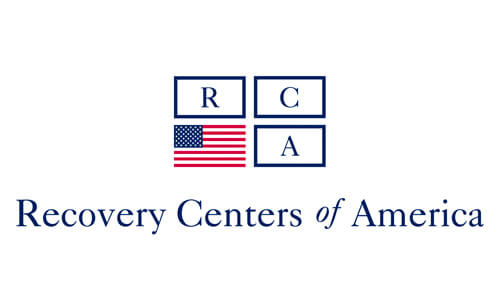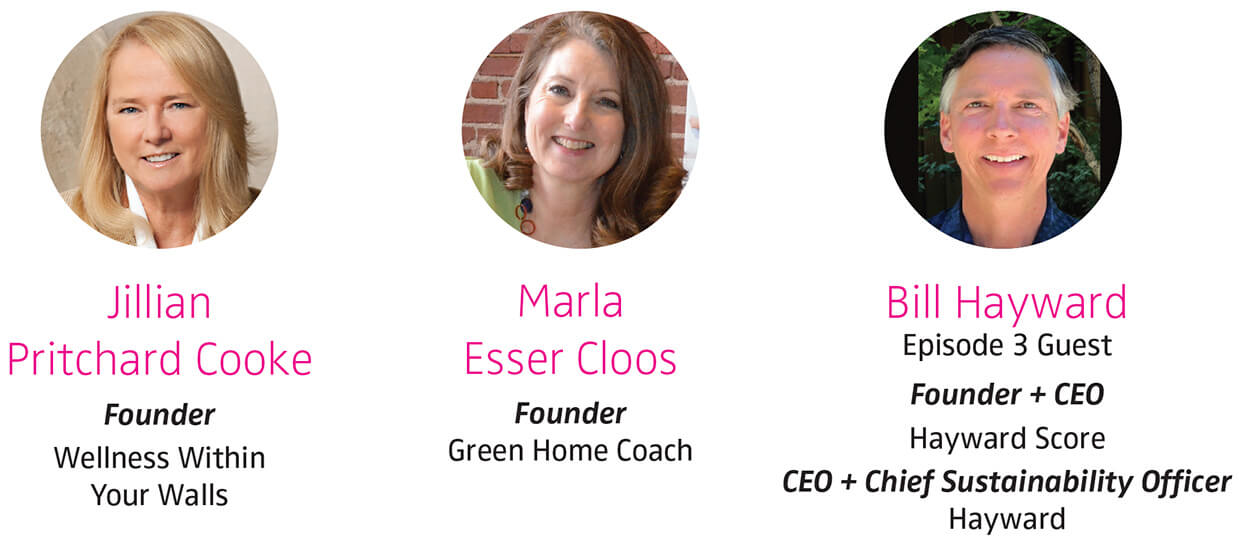 In this episode, Jillian and Marla have a dialogue with Bill Hayward of Hayward Score and Hayward, a 100-year-old California lumber and building material supplier. You will discover the best ways to remove toxins, dust and even viruses, like COVID-19, to improve your indoor air quality and health. Learn how your home stacks up to over 80,000 others by taking the 10-minute Hayward Score.
EPISODE SPONSOR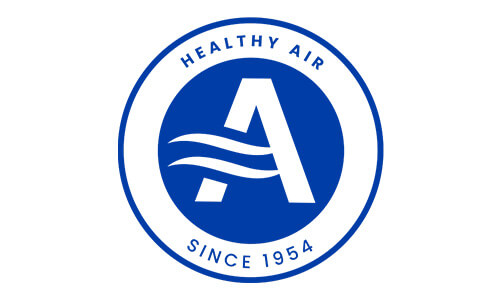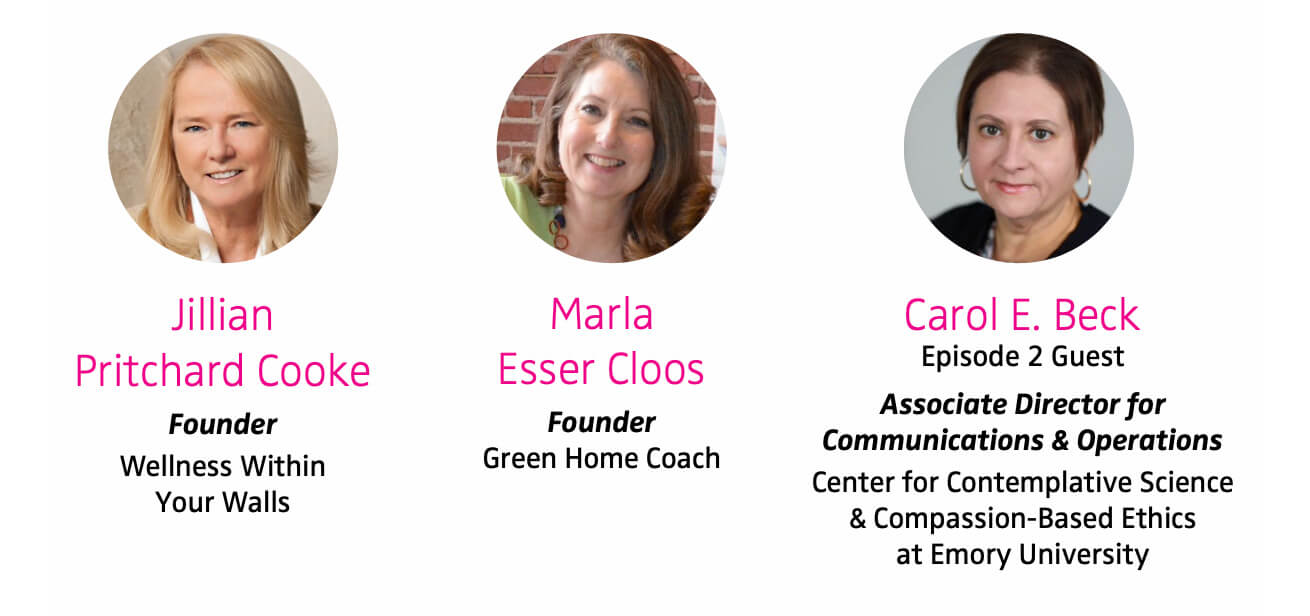 In this episode, Jillian and Marla have a dialog with Carol Beck, Associate Director for Communications and Operations of Emory University's Center for Contemplative Science and Compassion-Based Ethics, created with His Holiness the XIV Dalai Lama. You will discover that compassion is a skill that can be cultivated. Learn how taking an inclusive approach to educating both your heart and your mind can contribute to your well-being. Sign-up for the Center's 21-Day Compassion Challenge!
In the inaugural episode, Jillian and Marla introduce listeners to Wellness Within Your Walls®, the homeowner's bridge to healthier homes. You will learn how to make mindful selections for your home. Jillian and Marla reveal the Healthy Living System™, a 10-step holistic approach to wellness in living spaces.