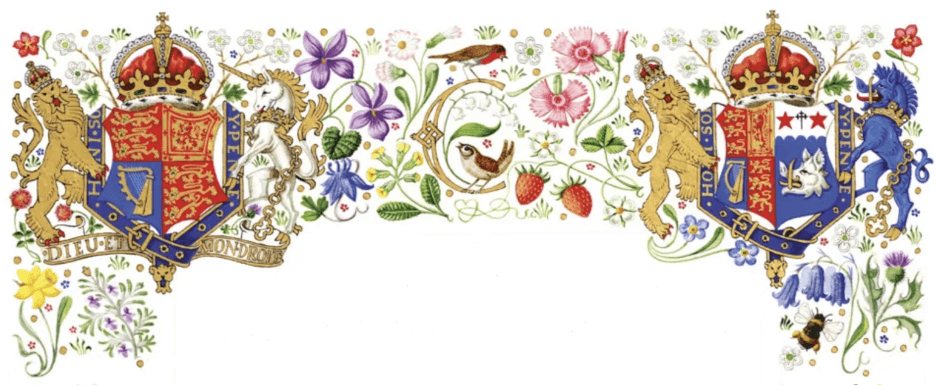 Following the coronation of King Charles III, Wellness Within Your Walls looks back at the history of His Majesty's impact on the environment and the work of The Prince's Foundation.
---
Britain's New Monarch
On May 6, 2023, King Charles III was officially crowned. Celebrations included processions, a coronation concert, garden parties, luncheons and a volunteer push called the Big Help Out. As a tribute to the Monarch's decades of public service, the Big Help Out aimed to inspire people to volunteer. Thousands of charity organizations across the UK signed up to take part, using an app to attract first-time volunteers.
---
Did You Know?
The coronation invitation (featured above) hides a number of meaningful surprises. The flowers of the United Kingdom – England, the rose; Scotland, the thistle; Wales, the daffodil; and Northern Ireland, the clover – are represented throughout.
---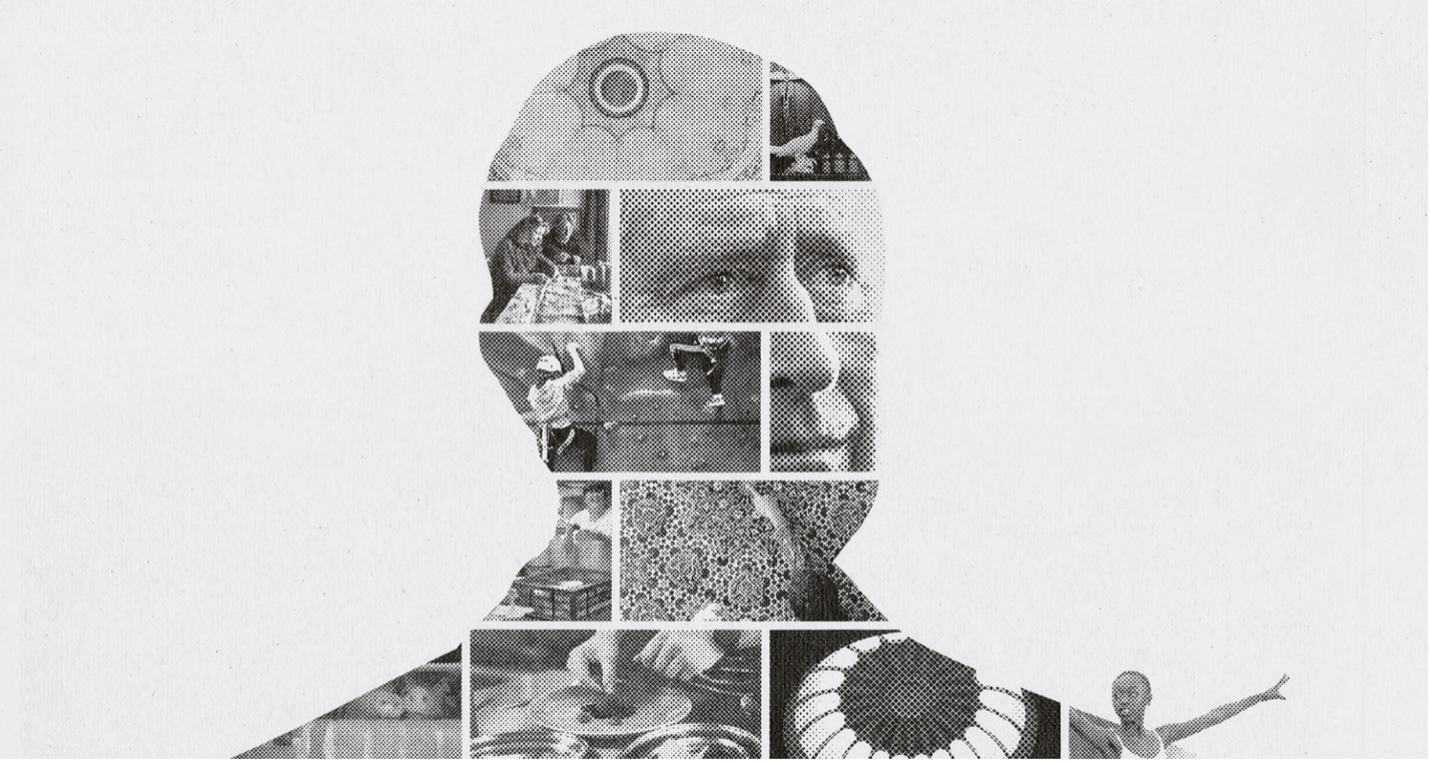 The Prince's Foundation – Supports People & Communities
In 2018, the merger of The Prince's Foundation for Building Community, The Prince's Regeneration Trust, The Great Steward of Scotland's Dumfries House Trust and The Prince's School of Traditional Arts created the single entity The Prince's Foundation. This foundation champions a sustainable approach to how we live our lives and build our communities and runs diverse educational and training programs for all ages and backgrounds. The Prince's Foundation works nationally and internationally with Dumfries House at its heart.
---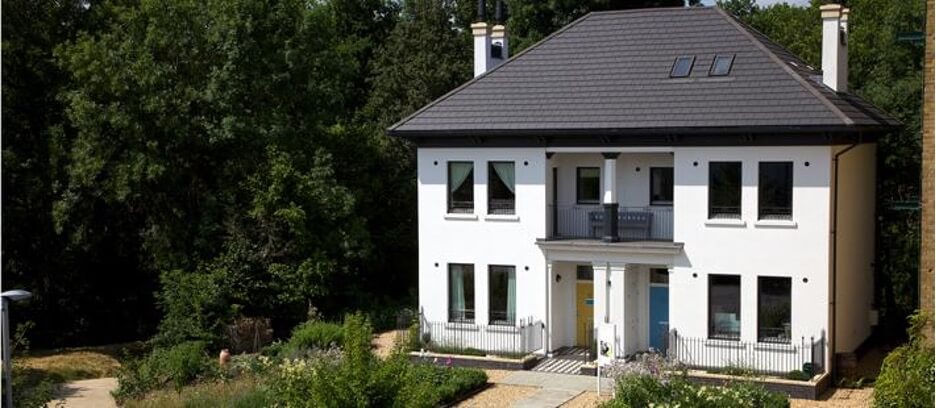 The Natural House: A Case Study
The Natural House, completed in 2012, was designed by King Charles III in coordination with The Prince's Foundation and the British Research Establishment (BRE) and demonstrates simple, low-tech, easy-to-build, low-carbon housing, made by using traditional techniques and natural materials.
This multi-family dwelling uses thermal mass for passive cooling and ventilation, clay block and natural wool insulation to create an environmentally healthy alternative to mass housing. The home's interior successfully incorporates reclaimed, recycled and refurbished materials.
In 2010, WWYW founder, Jillian Pritchard Cooke, visited The Prince's Foundation and the BRE in London to learn more about The Natural House during construction.
This home speaks to all 10-Steps of WWYW's Healthy Living System™ and is an exemplary example of WWYW's three categories: Natural, Sustainable and Responsible. Jillian returned to The Natural House in 2018 to discover the success of this residence goes beyond its four walls. The garden is home to native flowers, seasonal vegetables and pollinators, including bees and butterflies. The back of the home embraces an indigenous wooded area that provides shade and pockets for connecting with nature, bird watching, reflection and mediation.
Learn more about The Natural Hose.
WWYW's Healthy Living System™
---
Did You Know?
The coronation invitation includes imagery of the green man, show at the bottom of the invitation. This motif symbolizes the cycle of life, death and rebirth.
---
A Long-time Supporter of Sustainable Housing
Often referred to as "the King of sustainability," the Monarch gave his first speech over 50 years ago about the importance of protecting the environment.
The new King champions classic architecture, organic farming, botany and bee keeping. He has installed solar panels and uses hydroelectric power at several of the crown's properties. His car is 51 years old and runs on bioethanol. As Prince of Wales, he patroned over 400 organizations, including Surfers Against Sewage (a campaign for a clean oceans, rivers and lakes for wildlife and people) and The Campaign for Wool (a global endeavor initiated to raise awareness about wools unique, inherit, natural, renewable, biodegradable, technical and ecological benefits).
WWYW shares many of King Charles III's interests. The Prince's Foundation, created by then Prince Charles, incorporates sustainable practices that have positively impacted businesses globally by taking a holistic approach. In the last decade, the residential building dialogue globally has primarily focused on regenerative communities, sustainability and energy efficiency and now has expanded to incorporate healthier home building practices.
---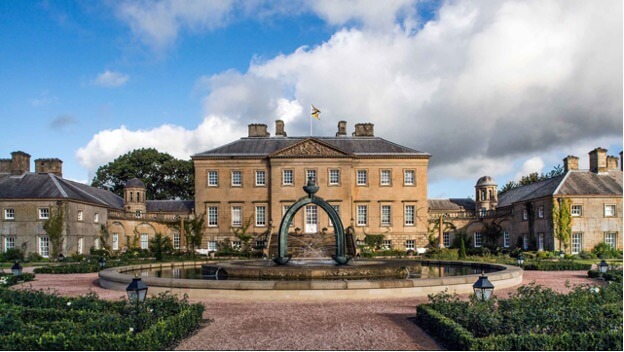 A Journey to Restore Dumfries House
In 2007, the fate of this historic Scottish home was uncertain when, then Prince, King Charles III stepped in to acquire the home, saving it not only for the people of the UK but for anyone to experience its 18th century Palladian architecture.
In the fall of 2010, Dumfries House opened after months of renovations, fulfilling its new purpose. Dumfries House offers education and training programs through The Prince's Foundation. These programs are designed to support learners of all ages with experiential, hands-on activities. Dumfries House offers curriculum on Field to Fork (vegetables and botanicals), Future Textiles, Built Environment and Building Arts, Horticulture, Farm to Fork (livestock) and Health and Wellbeing all in support of workforce development.
The transformation of Dumfries House has brought many employment opportunities to the local area, which was greatly affected by the demise of the coal mining industry. Visitors, including school children, can enjoy various attractions on the estate such as playgrounds made of natural materials, as well as learning gardens and traditional architectural structures built by the Building Arts Programme.
In 2018, Jillian Pritchard Cooke, developer Stephen Macauley, urban planner Contente Terry and development manager Ashish Bagle toured Dumfries House with Simon Sadinsky of The Prince's Foundation. During their visit they were introduced to a unique selection of education and training programs, the history of the home and the outstanding collection of 18th century furnishings, including fine examples of the work by Thomas Chippendale.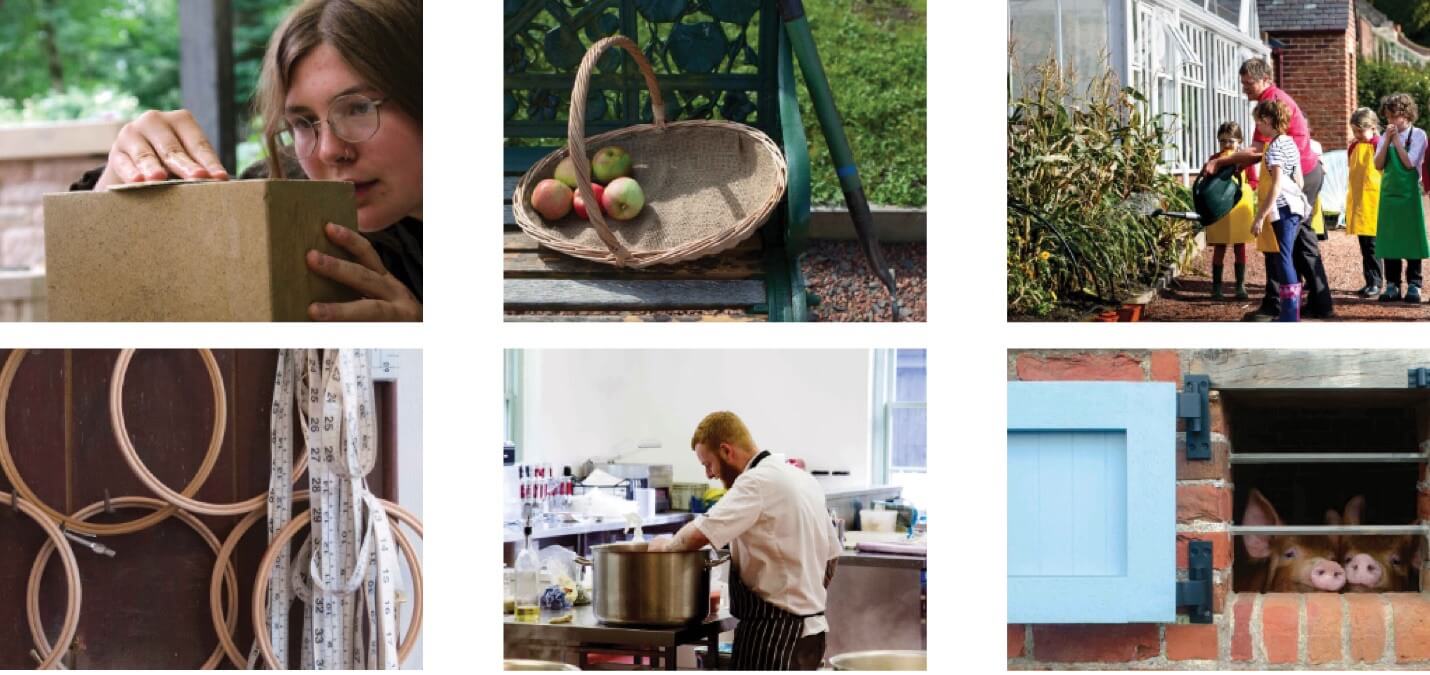 ---
Award of Recognition
WWYW founder, Jillian Pritchard Cooke, recently presented the NAHB Chairman's Award to Ben Bolgar, Senior Director, Kim Hitch, Senior Project Leader, and Simon Sadinsky, Executive Director, of The Prince's Foundation. The award was given in recognition of King Charles III's work at Dumfries House, Cumnock, Ayrshire, Scotland, UK, in honor of the successful demonstration of a holistic approach to the built environment. The Prince's Foundation's commitment to championing education and workforce development in the building arts defines this regenerative community. The award was created by Frable in coordination with Steve Kleber, the Chairman of NAHB Global Opportunities Board.
---
Poundbury
Built on Duchy of Cornwall land, Poundbury is home to some 4,600 people in a mix of private and affordable housing and provides employment for over 2,600 people working in shops, cafes, offices and factories. An urban extension to the Dorset County town of Dorchester, Poundbury was designed in accordance with the principles of architecture and urban planning advocated in King Charles III's book A Vision of Britain.
Sustainability is at the core of the Poundbury masterplan; many different methods of improving and advancing carbon reductions have also been explored. In 1988, Leon Krier was appointed to work on the architecture and planning of Poundbury. His challenge was to create an autonomous new extension to the town within the context of traditional Dorset architecture. The Times UK names Poundbury as one of the best places to live in the UK 2023.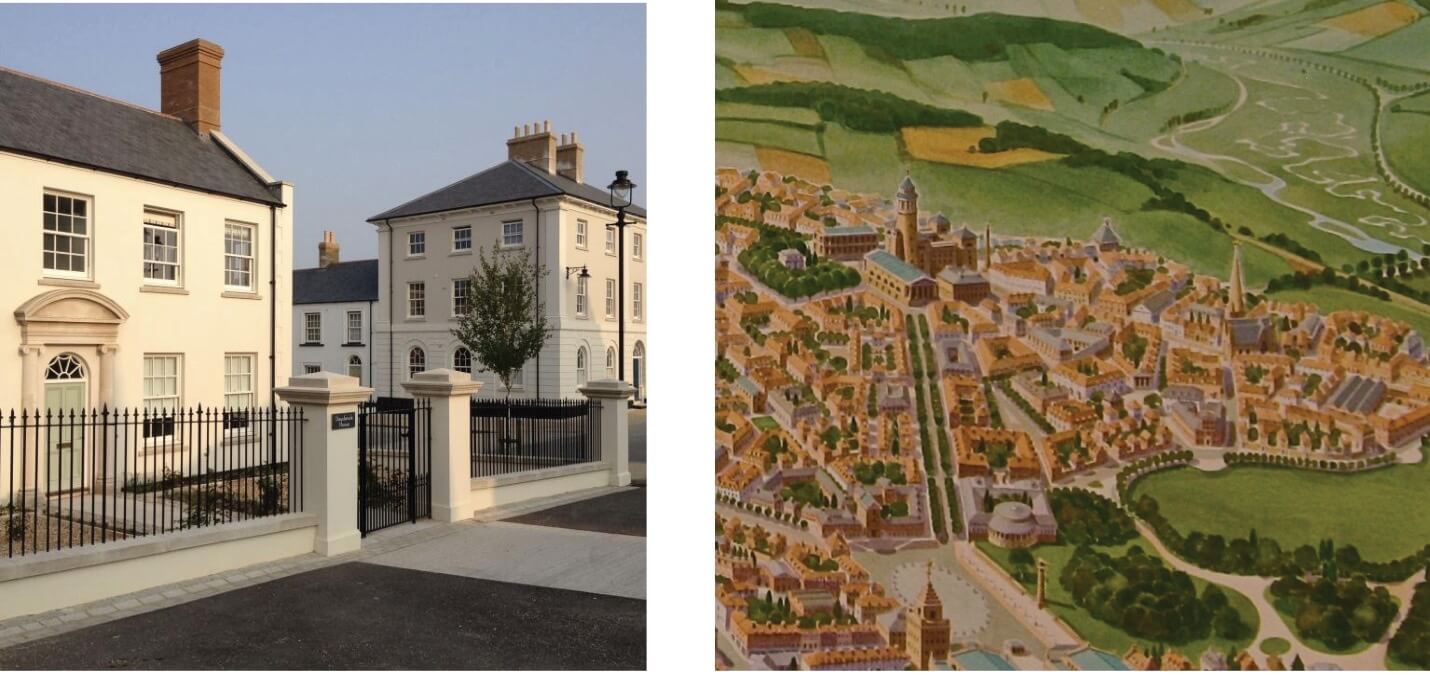 "When I set out on this venture, I was determined that Poundbury would break the mold of conventional housing development in this country, and create and attractive place for people to live, work and play. Many people said that it could never succeed but I am happy to say that the skeptics were wrong and it is now a thriving urban settlement alongside Dorchester." – HM King Charles III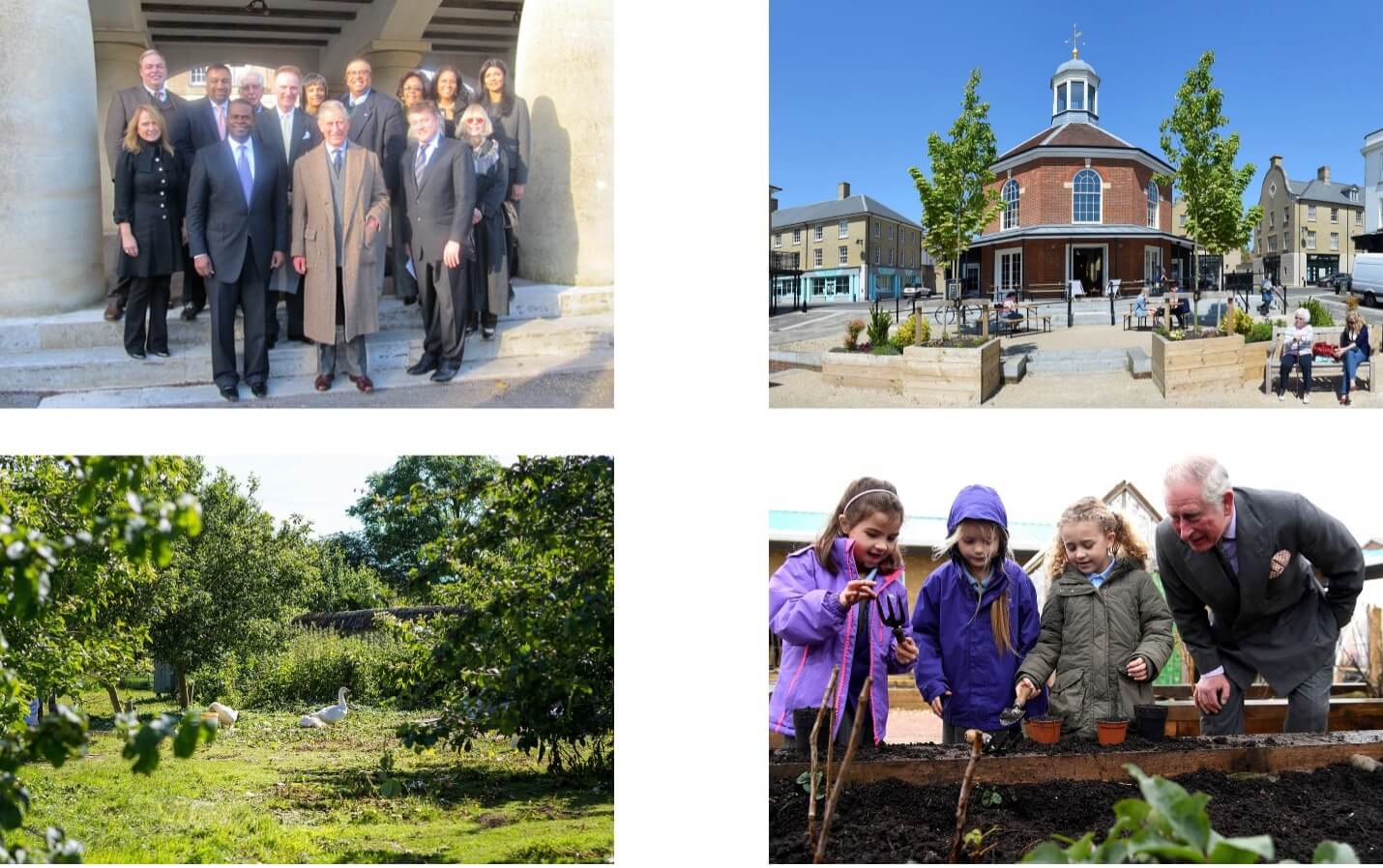 In 2010, Jillian toured Poundbury with His Majesty King Charles and Ben Bolgar of The Prince's Foundation and a delegation from Atlanta, including Mayor Kasim Reed and Stephen Macauley of Macauley Investments.
Jillian returned in 2018 with then Chairman of NAHB, Reve Inc President, Randy Noel, his wife Terry, John Barrows, P3 Builder Group and NAHB Sustainable and Green Subcommittee Chair, and Susan Asmus, NAHB Regulatory Affairs, to learn more about the work of The Prince's Foundation and to see Poundbury close to completion.
---
Lady Annabel Bertie, WWYW UK Interior Design Ambassador
On Jillian's recent trip to the UK, she visited with Wellness With Your Walls UK Ambassador, Lady Annabel Bertie.
Lady Annabel's interior design discipline incorporates natural, timeless elements in her bespoke home collection. Having battled with chronic health issues, Lady Annabel has made it her mission to advocate for the benefits of a healthier home through the use of natural, sustainable and ecological products. The reduction of chemicals and toxic substances in fabrics and furnishings is essential to a healthier home. In addition, Lady Annabel's interiors rely on local craftsmanship and resources.
In 2014, Lady Annabel worked closely with The Prince's Foundation, including assistance with the interior design of the Eco Show Homes, as seen above, for the IDEAL Home Show at the Earl's Court in London. Click on this link to watch a video from Lady Annabel about safe interiors for your family.
---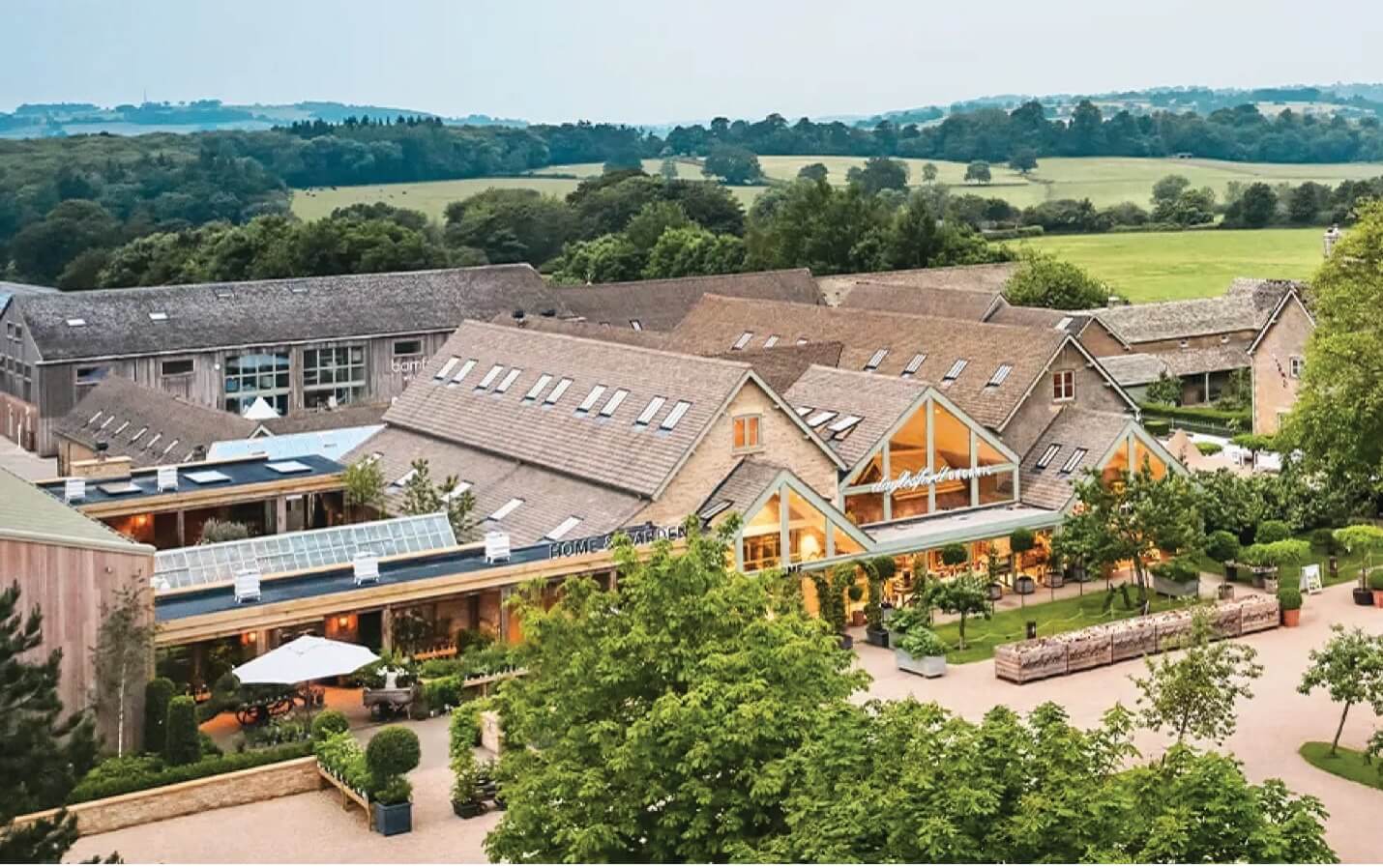 Daylesford Organic Farm
Daylesford Farm is an exemplary example of how King Charles has influenced organic farms throughout the UK to be a viable business opportunity. Daylesford Farm is a farm, store and so much more. It promotes sustainability in all of its endeavors.
During Jillian's trip to the Cotswolds, she was able to experience regenerative farming practices, zero waste food programs and responsible packaging and sourcing.
Carole Bamford is the driving force behind Daylesford, and her latest spa expansion keeps health and wellness at the forefront.
---
Liberty For All
While in London, Jillian and Atlanta Interior Designer, Sandy Moon of Focus Design, visited one of their favorite shops, "Liberty of London." Upon arrival, they beelined to the top floor to take in all of Liberty's textile glory. They enjoyed seeing all the beautiful patterns, colors and textures in the Bloom Room. In keeping with the coronation décor, flowers are in abundance.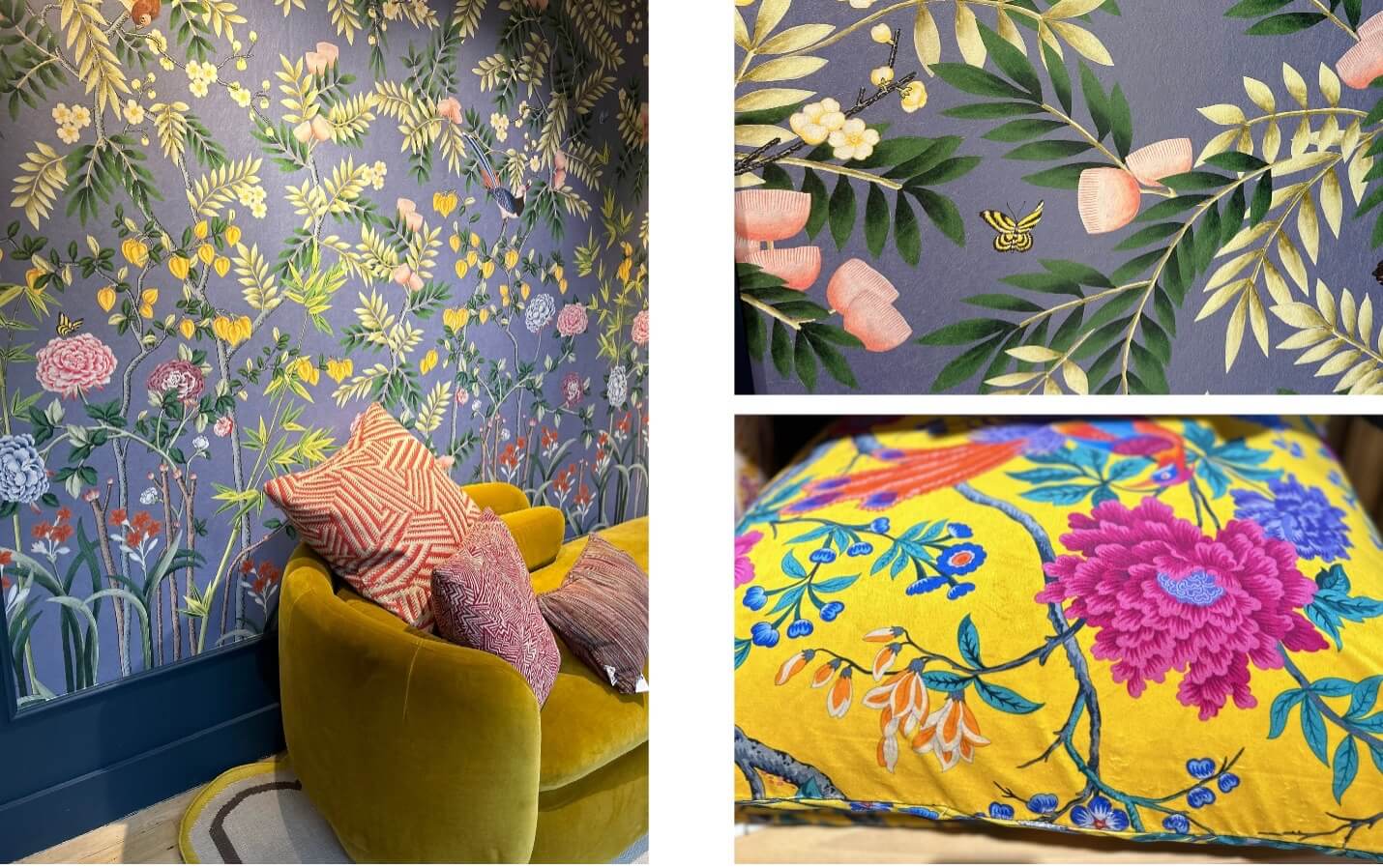 To learn more about Liberty read this past article in House Beautiful UK.
---
Did You Know?
The coronation invitation displays two coats of arms. The coats of arms representing both the Monarch and Her Majesty's family.
---
Captain Planet
In 2016, then His Royal Highness, Prince Charles, was awarded with the Caption Planet exemplary award for promoting education, environmental sustainability, the built environment and responsible business through The Prince's Charity's, a group of non-profit organizations of which he was Patron and President. At that time, the group was the largest multi-cause charitable enterprise in the UK raising £100 million annually.
Throughout the years, King Charles III has warned about destructive processes that are harming the planet while he implements sustainable practices in his businesses and everyday life. His efforts have included championing initiatives to engage businesses around conservation, most importantly focusing on trying to find solutions that work.
---
Did You Know?
The coronation invitation has flowers represented in groupings of three, signifying The King becoming the third monarch of his name.
---
More Than A Concert
Beyond the incredible musical performances, such as Alexis French and Zak Abel performing "Don't Forget About Me," drones took to the sky and created a magnificent light show displaying the smallest of creatures to the largest and everything in between. This depiction of nature reminds us of King Charles III's passion for protecting the planet for future generations. Highlights throughout the evening included a speech by Prince William acknowledging the actions his father has taken over the last six decades.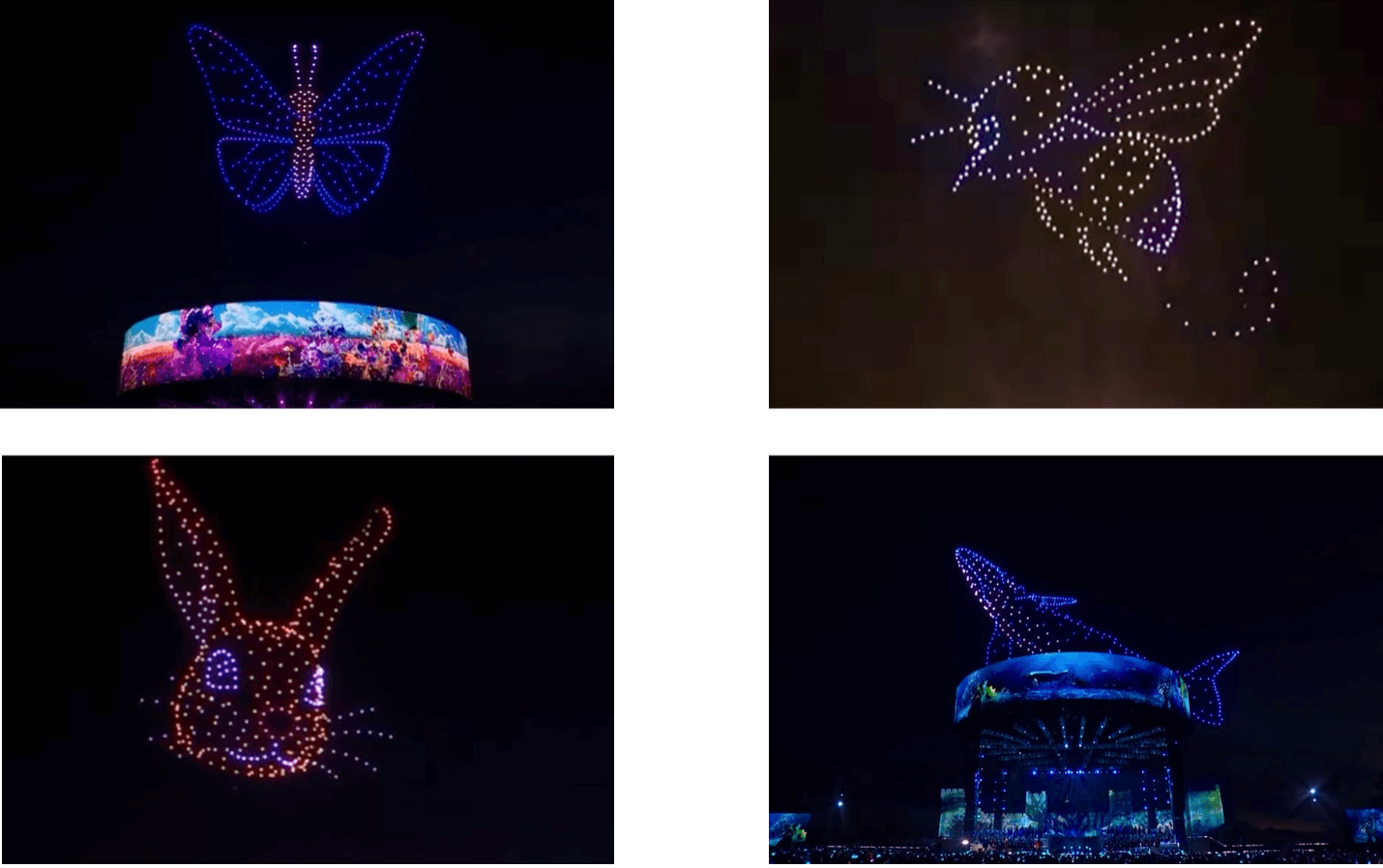 ---
Flora Across All Four Nations
120 varieties of seasonal flowers decorated London's Westminster Abbey for the King's coronation. The choice to use seasonal flowers reflected the royals' affection for nature and passion for gardening. These flowers were provided by Flowers from the Farm, a non-profit that champions artisan growers of cut flowers, and the foliage was provided by the Royal Horticultural Society. Stunning displays were seen during the coronation ceremony and throughout the week.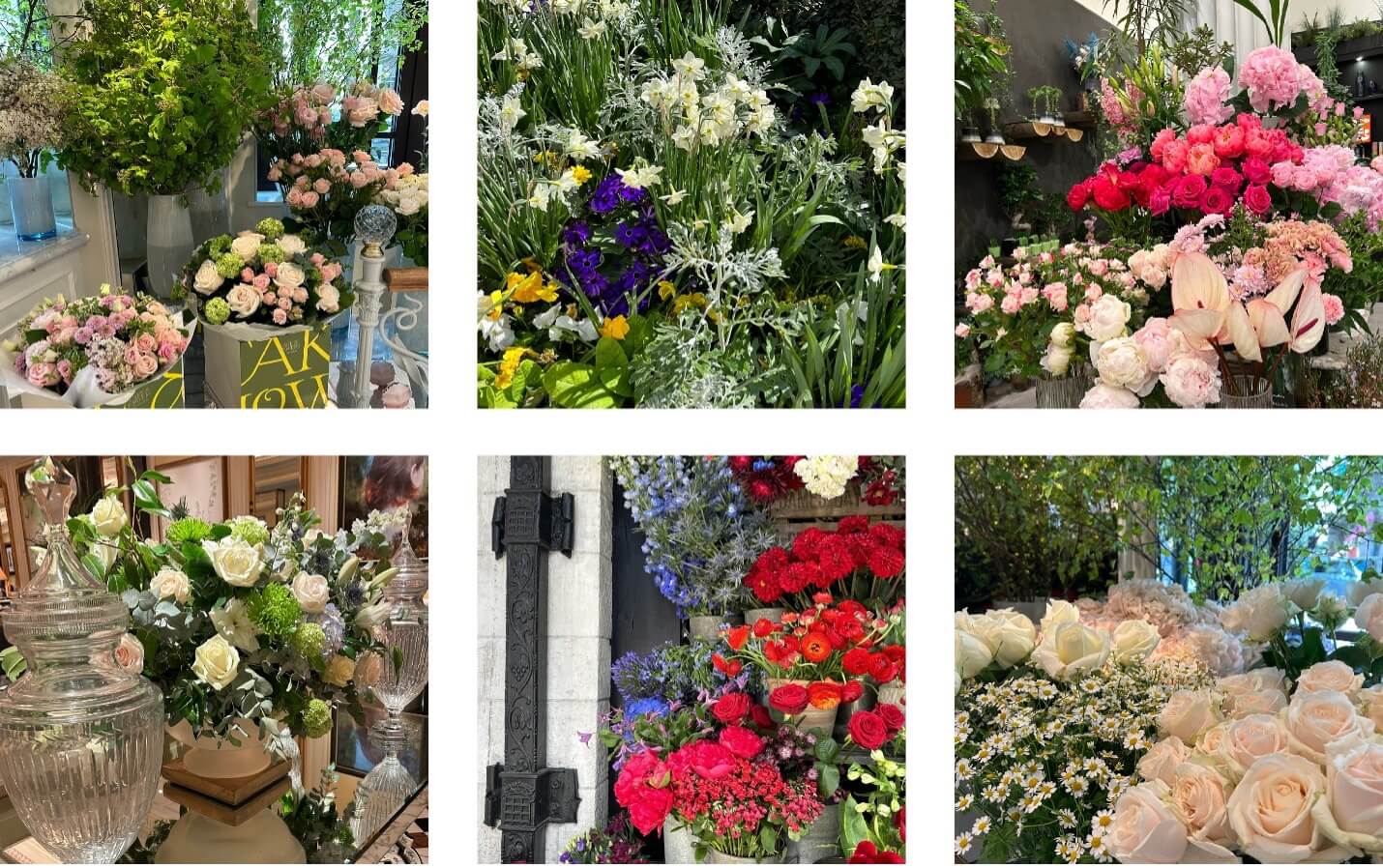 ---
WWYW Book Club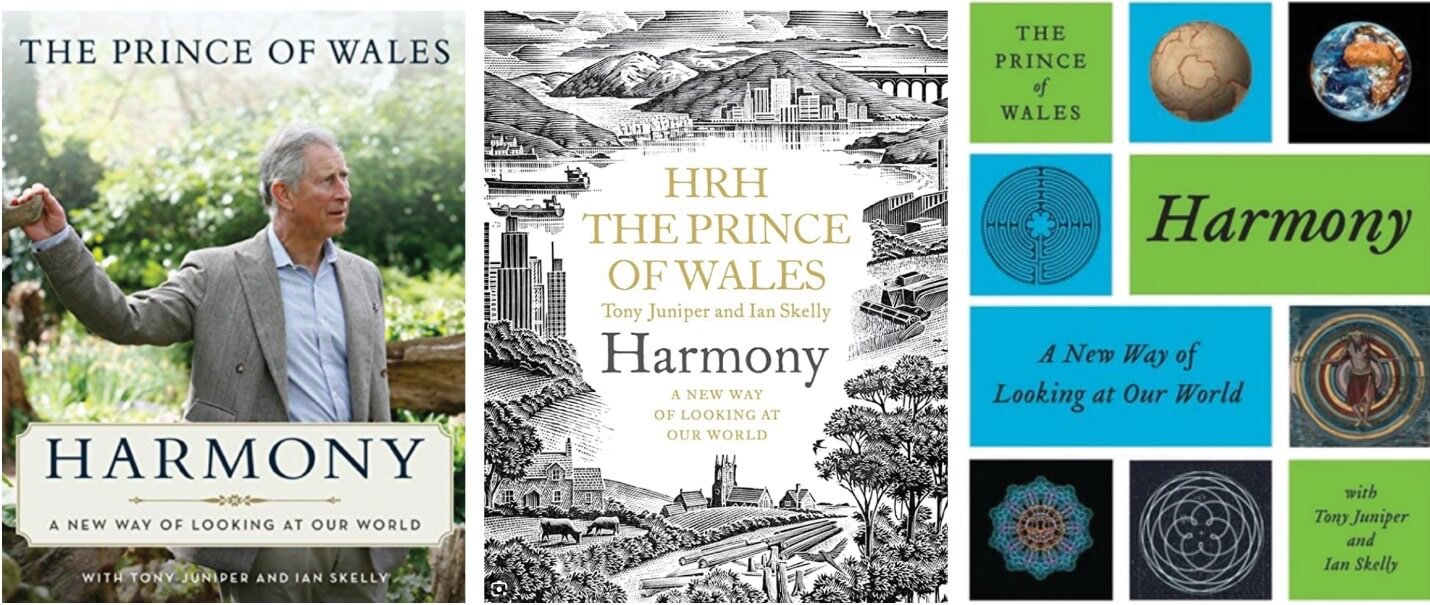 In Harmony, King Charles shares his views on how mankind's most pressing modern challenges are rooted in our disharmony with nature. He presents the compelling case that solutions to our most dire crises lie in regaining a balance with the world around us.
At Home in the Cotswolds
While visiting with Lady Annabel Bertie, Jillian was introduced to "At Home in the Cotswolds," a charming and inspirational book about a specific region of the UK. Author Kate Campbell and photographer Mark Nicholson take you on a tour of the quaint villages and surrounding rolling hills. The book explores beautiful homes, stunning interiors and exceptional English gardens that display native wildflowers and beautifully curated landscapes.
---
Did You Know?
The coronation invitation artwork was originally hand-painted in watercolor and gouache and was designed by Andrew Jamieson.
---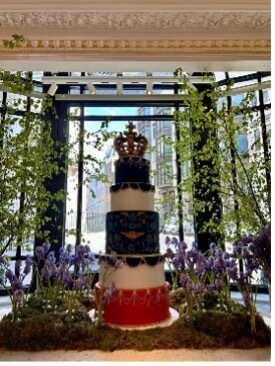 Witty Wellness
Why is coronation cake the saddest?
Because of all its tiers.  
---
Jillian's Journal
Journey Entry: May 23rd, 2023
"Seventy years ago, on June 2, 1953, Queen Elizabeth II was coronated at Westminster Abbey. My father, Paul Pritchard, who was born and raised in England, participated in coronation parties throughout that week. It was a real treat to be in the UK all these years later and to enjoy the activities surrounding this momentous occasion.
I hope that in years to come my daughter Caillin will enjoy this tradition that traces back to King Edgar's coronation in 973 AD. Whether you support the monarchy or not, it causes me to reflect on how this tradition has withstood over a thousand years."
– Jillian Pritchard Cooke