Part of the fifth annual House Beautiful Whole Home, this multifunctional space not only brings the family together but was designed by WWYW-Certified designer Keia McSwain of Kimberly and Cameron Interiors. 
Keia McSwain beautifully incorporates steps 3, 6, and 7 of WWYW's Healthy Living System™ – natural light, mental wellness, and spiritual wellness. Designed to bring family together through media, games, socializing and relaxation this space is one of comfort and fellowship. McSwain was also able to create a warm and welcoming viewing room while still allowing for natural light. Nature inspired elements pepper the room from the cowhide wallcovering and 100% wool snakeskin patterned carpet to the tortoise shell gold glass table. These elements create a natural feeling environment in innovative ways. 
To learn more about the media room and Keia's thoughts and process check out the dedicated House Beautiful article.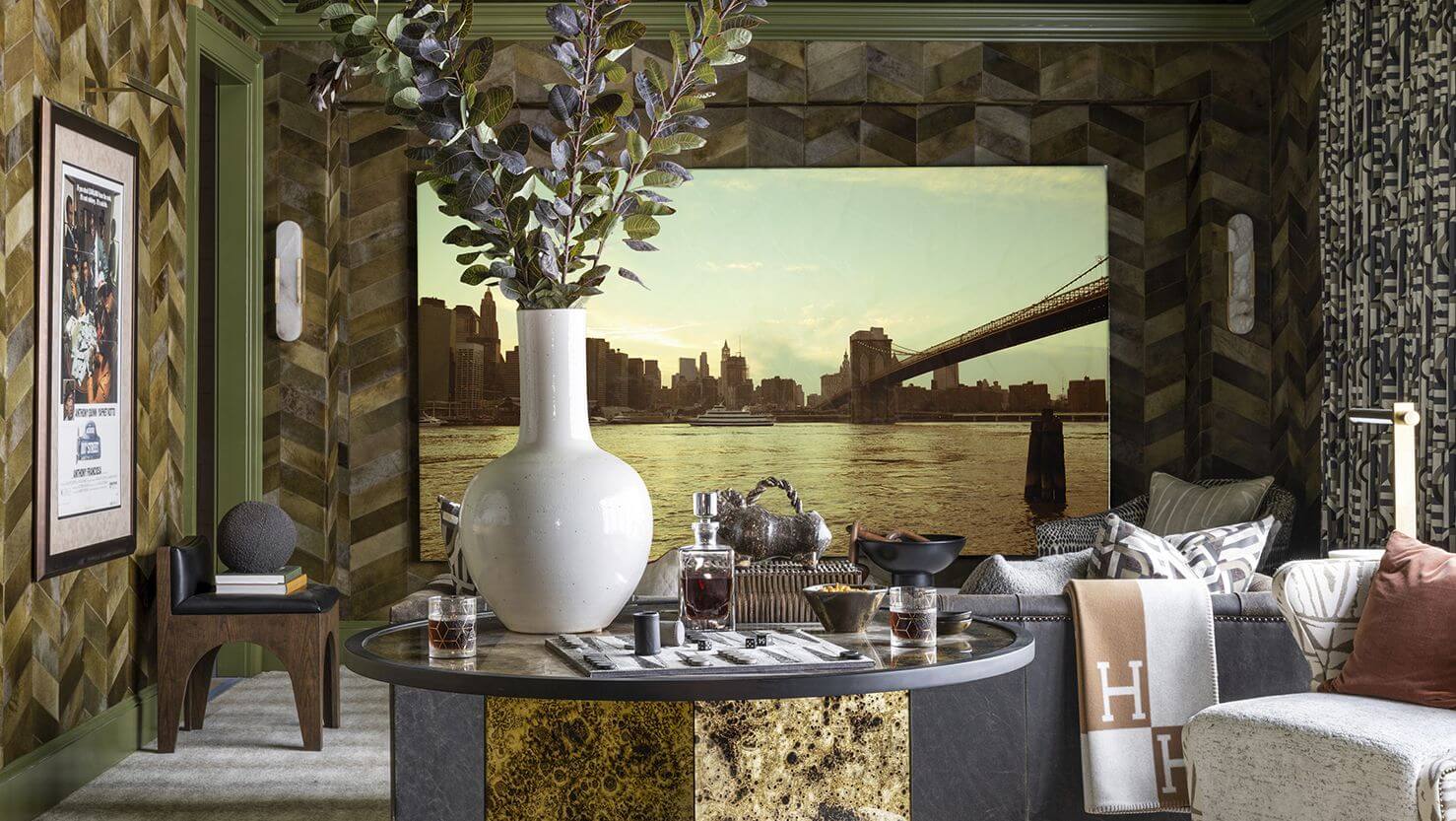 House Beautiful Whole Home 2022 Magazine Cover
Photo credit: Robert Peterson