Now that you're comfortably seated on a Wellness Within Your Walls approved chair, here are a couple of additions to make your living space really comfy—and non-toxic!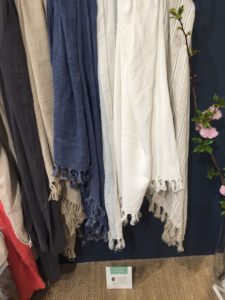 From Pom Pom at Home, the Montauk (left) a beautiful lightweight throw in soft hues made of 100% organic Belgian Linen, which falls into our Natural category. The perfect weight for relaxing summer days!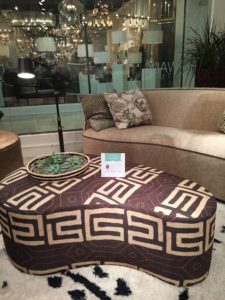 And for putting your feet up (or adding more seating), this very cool asymmetrical ottoman from Norwalk Furniture, the Nora (right). Made using responsible practices, and with a linen and cotton blend fabric, it checks all three of our categories—Natural, Sustainable and Responsible.