More great discoveries from our Wellness Spotters! Today we're sharing area rugs and wallcoverings.
Right, from Company C, rugs made from recycled plastic bottles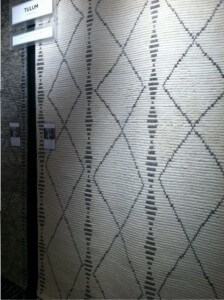 and left, from Loloi Rugs, an area rug made with no dyes at all, just wool from different colored sheep!
Below, wallcoverings made from banana peels and lotus leaves, both from York Wallcoverings.